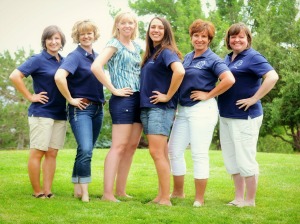 The DSNNN is a network of family, friends and individuals dedicated to provide information, education, and support as we raise awareness of Down syndrome in Northern Nevada.
A note from our Past President, Diana Rovetti
The Board of Directors and I would like to thank you for your help and financial support in helping the Down Syndrome Network of Northern Nevada grow. We love our friends with Down syndrome and other disabilities, and know they make the world a better place. We want you to know the DSNNN is here to help you and your family in this journey to help your kids to be included and to be happy, productive members of our community!
Remember, the difference between ordinary and extraordinary is just that little "extra!"
Diana Rovetti