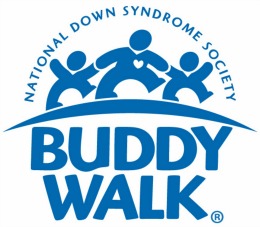 11th Annual Buddy Walk & Fun Fair
Thank You To Our Generous Sponsors! You help make our programs possible!
Down Syndrome Ambassador
Lithia Autostores of Reno 
Media Access Group 
Down Syndrome Advocate
Nevada Center for Excellence in Disabilities
Walmart Distribution Center
Friendship Sponsor
Allegra Marketing, Print and Mail
Dirty Plumber 
NV Energy
Savage & Sons
Treehouse Private Brands
Community Partners and Extra Mile Sponsors
Ace, Andy & Kenny Ervin, Advanced Health Chiropractic, Advanced Pediatric Therapies, Alpine Bookkeeping, Bell Photography, Bill Horn for School Board, Edge Realty, Evolution Construction, Great Basin Data Recovery, JamPro, JC Roofing, Inc., Knights of Columbus, Kwong Dental Care, Mahe Law, MDV Scaffolding, Nevada State Bank, Premier Physical Therapy and Sports Performance, Rapid Rooter, Renown Health, Rounds Bakery, Seven Up Bottling Co., Sierra Therapy Group, Sinister Souls Motorcycle Club, Southwest Carpentry, Spanish Springs High School JAG, Swire Coca Cola Bottling Co., Squeeze In, TBD LLC, The Back Doctors, The O'Mara Law Firm, Tressy Sweeney, Western Nevada Supply, Western Trade Alliance.
To Learn how to become a sponsor, call the DSNNN office at (775) 828-5159, or email us at DSNNNinfo@gmail.com
Thank you, Mayor Schieve, for your continued support of people with Down syndrome in Northern Nevada!
The DSNNN hosted its first Buddy Walk® in 2005 to celebrate Down syndrome and promote awareness and inclusion of Down syndrome in the Northern Nevada area. The Buddy Walk® is the largest event offered by the DSNNN, and also a fundraiser that allows the DSNNN to continue to offer and improve programs that benefit the Down syndrome community and their families.
Our programs include:
Family Support Group
Club 21
Medical Outreach
First Call
iCan Bike Program
SibShops
Register or donate HERE
National Buddy Walk Program
The Buddy Walk® was established by the National Down Syndrome Society (NDSS) in 1995 to promote acceptance and inclusion of people with Down syndrome, and to celebrate Down Syndrome Awareness Month in October. The Buddy Walk has grown from 17 walks in 1995 to more than 250 walks in 2012 worldwide. In 2012 over $11.75 million was raised nationwide to benefit local programs and services, as well as the national advocacy and public awareness initiatives of the NDSS.