Sunday, January 7, 2018 2:00 pm - 3:30 pm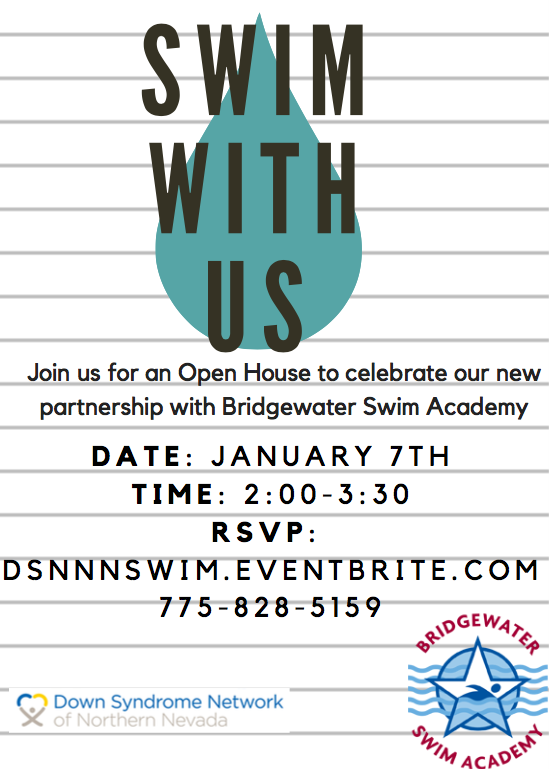 Location:
161 Country Estates, Suite 3 Reno, NV 89511-4045
Description:
Bridgewater Swim Academy is hosting a FREE Open House for the Down Syndrome Network of Northern Nevada to celebrate our new partnership. Please come check out the facility and meet the staff! We have partnered to bring you private swim lessons at a discounted rate for anyone with a disability with a certified, expereinced instructor (more information to come!) The Open House is a great oppurutnity to get your "feet wet" to see if swimming lessons may be a good fit for you or your family member with a disability. Spots are limited. We are asking that those with a disbaility, first come, first served to be a swimmer. If we have extra openings for swimming we will open it up to our waiting list. Sign up early as spots are very limited. If you have any questions, please contact the Down Syndrome Network of Northern Nevada- 775-828-5159

Bridgewater Swim Academy focuses on one-on-one instruction, which is the most effective style of instruction. They are trained to work with students of all ages.